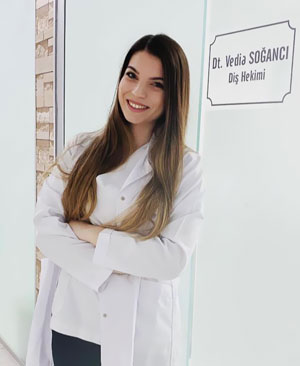 Dt. Vedia SOĞANCI qualified from Near East University Dental Faculty.
Since qualifying she has participated in many continuing professional development courses including (veneers and smile design "gummy smile" - reconstruction of the aesthetic area - direct anterior veneer composites- occlusion and TMJ disfuctions - choice of implants In anterior region.)
In order to provide a good service she is constantly educating herself and is currently working at London Dental Care as a general dentist.