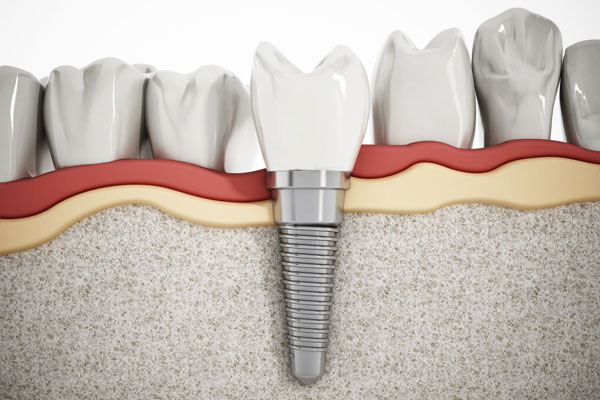 TIMESCALE 1-2 WEEKS
A screw made of titanium placed into an empty space in the jaw bone to mimic the root of a tooth. Implants are placed in specific sites in the jaw bone by our specialist dentists here at London Dental Care. All intra-oral surgery is performed here at London Dental Care.
The implants are made of titanium, biocompatible material that is not rejected by the human body. Implants maintain natural bone, bone stabilizing levels in the jaw and minimize additional bone loss.
What is the procedure of placing Dental Implants ?
First step is Consultation with a Specialist from "London Dental Care Clinic" to determine whether the implant is the right solution for you. This typically involves additional research – making a mark for models of jaws, x-rays, Dt. Ayşe Sütçü Tuver will assess the type of implants that are best suited for your needs. Clinical stage placement of implants is relatively short – manipulation can last from 20 to 50 minutes. Local anesthetic is usually used, with any accompanied most activities in the dental office.
Implants are placed through quick and minimally invasive procedure.