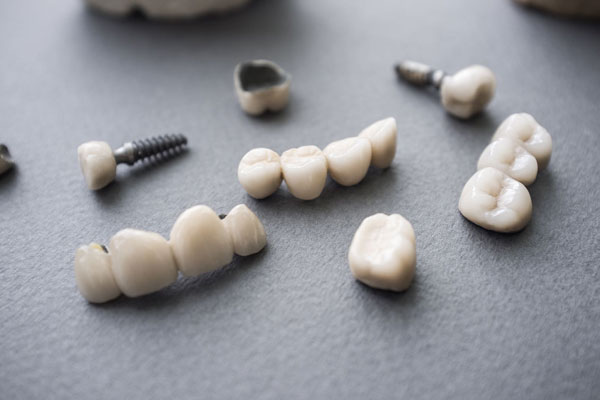 TIMESCALE 3-5 Days
Teeth can get badly damaged from accidents or even decay, but there is a way to restore a tooth so it looks like a brand new tooth again. Dental crowns sit on top of your natural tooth, and are used when a tooth filling or inlay can't do the job.
Dental crowns can be made from a wide variety of materials, they can be either made from metal, porcelain or a combination of both. Porcelain crowns give better aesthetics and are generally used on visible teeth, completely blending in with the rest of your smile. Metallic crowns are used for additional strength, and would generally be used on the molars at the back of your mouth.
What makes Dental Crowns so versatile?
Cost effective – Dental Crowns are much cheaper than replacing your whole tooth with a dental implant.
Protection – Dental crowns can protect a weak tooth from decay and even protect cracked teeth from breaking further.
Restore broken teeth – Leaving a broken tooth on its own is just going to make matters worse, dental crowns can fix this problem and look like your tooth was never broken.
Smile transformations – Dental crowns are used in cosmetic dentistry to improve the appearance of misshapen or discoloured teeth. Some teeth cannot be whitened, even with our professional teeth whitening. Dental crowns can be used to give brand new smiles, leaving you smiling with confidence.
Dental Implants – Replacing single teeth with a dental implant will usually be restored with a dental crown. A dental crown will fit on top of your dental implant, and look, feel and function just like a normal tooth.
Dental bridges – Crowns can be used to hold dental bridges permanently in place, a dental prosthetic that can replace multiple teeth across a gap in your smile.